Vanilla kola
To those unfamiliar with Malagasy culture let us introduce you to Thé-cola: A hot beverage made from ground Kola nut and some ginger, usually consumed in social settings.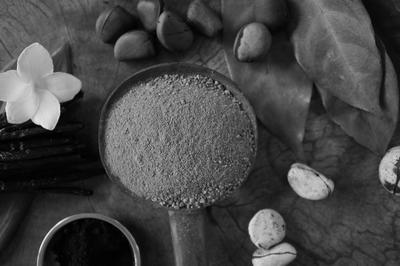 Organic cola is cultivated around Marojala along the Maeva River in the northeast of Madagascar, an area locally known as the Capital of Cola. Natural vanilla is added to our cola powder from ground Planifolia vanilla beans.

Our particular Tea kola variety can be used for filtered tea or in tea bags. The powder can also be blended with natural juices and smoothies etc.

The tea is best sweetened with sugar or honey. A dash of lime will further enhance its flavour.